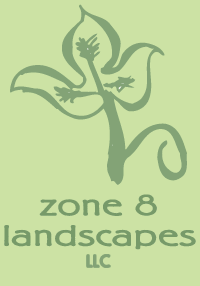 We are specialists in functional and artistic landscape design for the greater Dallas area, providing consultation, design and installation for residential and commercial landscapes.
Adding stones, pathways and ponds can make your landscape an extension of your home; an outdoor living room. We plan rooms for entertaining, gardening, recreation, or just relaxing.
Services
Zone 8 Landscapes, LLC
Dallas, Texas (214) 418-9619
"Denise did a great job on the landscape design of my front and back yards. I have a very assertive Home Owners Association that requires approval from an architectural review board. Denise prepared all of the documentation needed for the bid, and followed up with additional information when the board had questions. I think the stone retaining wall she added made my house stand out with the nicest landscaping in my addition."
- Jean Laird, Homeowner Irving, TX